Dinner
Logistics
21 septiembre 2021 MADRID
In the DINNER format, we will focus once a month on different digital verticals and sectors to create new business opportunities among the Spanish digital ecosystem's best professionals.
Only 12 decision-makers of the TOP of Spanish eCommerce and the 12 most innovative solutions of each sector will be able to participate in the Digital 1to1 Dinner of each sector.
150 1to1 meetings between CEOs, CMOs, and Founders of major Fashion, Beauty and Luxury Brands, Retailers and E-commerce representatives of leading digital solutions able to optimize their logistics.
3 minute speed networking to discover new synergies.
Dinner and cocktail to deepen the conversations that have aroused the greatest interest.
21 septiembre 2021
Madrid
18h - Networking Cocktail
18:30h - Speednetworking 1to1
19:30h - Networking Dinner
These
retailers

,

e-commerce

and

brands

attend last edition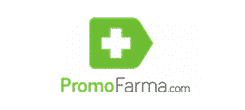 Directora de Estrategia de Clientes / Directora de equipo Customer Insights y CRM
eCommerce Manager / Senior Business Development Manager Southern Europe
Senior Marketing & Communications Manager
Head of Global Digital Marketing & Strategy
These
digital solutions

attend last edition
"It is a must, all companies should participate at least once."
Leave us your contact and join the honey of the digital industry!