DIGITAL 1TO1 WINTER
20 - 21 OCTOBER 2021
LA GRANJA DE SAN ILDEFONSO (SEGOVIA)
2 days of quality
networking

with the

leaders

of the digital sector
60%
Big companies and
Retailers C-levels
40%
Experts in
digital solutions
In a place that inspires
creativity
This edition of Digital 1to1 Winter has chosen a space where you can live a unique experience in the sector. In La Granja de San Ildefonso, very close to Madrid and a few minutes from Segovia.
A space in the Sierra de Guadarrama to let the mind and professional relationships flow in a serene and private way.
our
partners

and

media partners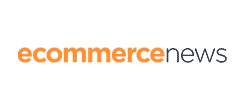 If you feel that you can't stay behind,

you might be a hiver
!
"Very high level meetings in two days that would take months to have."
Leave here your detail and be part of our hive of
digital bee's knees